Take off your shoes!
To feel really Swedish, you and your party have rented an apartment. You step in and take off your shoes immediately. Does that feel weird? You will have to get used to it. In Sweden, we never wear shoes indoors at home. Are you here in autumn, winter or early spring, you will understand why. Not even Swedes think it's fun to clean the floors every day.
Time for Swedish breakfast
After a good night's sleep, it's time for breakfast. It also means that it's time for the first cup of coffee of the day. There will be more following. You can be sure of that. Sweden is the country next to Finland where people drink the most coffee per person in the whole world. The menu may include oatmeal or filmjölk, a kind of Swedish yogurt. The bread is usually coarse. Maybe even the hard crispbread – knäckebröd – is made of whole grain. Do you want to go all the way as a Swede? Top your bread with caviar. Definitely not to be confused with Russian caviar, but an everyday spread with a very special taste.
Blue-yellow shopping
Maybe it's time for a shopping trip? The most Swedish of all stores is IKEA, but since it looks exactly the same as at home, you skip it today. Instead, head to Clas Ohlson in the Krämarenshopping center. Swedes love to fix things at home and here you will find everything from kitchen utensils to tools and all sorts of things. A test ride of what Swedes do in their free time. As good Swedes, you also check out some home decor stores. The home is the Swede's castle and we love to renovate, decorate and dedicate ourselves to our homes.
An authentic Swedish lunch
After shopping, it's lunch time. In Sweden we always eat a hearty lunch. At work, a typical Swede often has a lunch box in his bag, but it is also not uncommon to have lunch at a restaurant. Many restaurants have daily lunch specials, usually during the period 11.00-14.00. Then you can eat dishes that you have to pay significantly more for if you eat in the evening. After looking for a long time for a typical Swedish restaurant, you end up at Dannes. Lovely unstylish and really Swedish!
"Swish" and fika
As a Swede, you pay by card. Or with a mobile phone, for example by "swishing". Few Swedes use cash, many shops and restaurants do not even accept it. A few years ago, new coins and banknotes were introduced in Sweden. For many Swedes, they are as unknown as money from other countries.
At Clas Ohlson you will find a gift to send to a friend. In vain are you looking for a post office. After asking around, you learn that in Sweden the post offices disappeared many years ago. Postal matters are done in the grocery store, at the kiosk or at the petrol station.
During the trip you got to know a real Örebro resident. You decide to meet and talk. "We can have a fika", your newfound friend has said and you will meet at the classic coffeeplace Hälls. Since you do not know each other so well yet, you are wondering what to talk about. Take it easy! Your Swedish friend has the solution. In Sweden, we always start by talking about the weather. Our interest in the weather is insatiable. Not really that strange in a country where the temperature can vary from minus thirty in the winter – even colder in the northern parts – and plus thirty-five in the summer.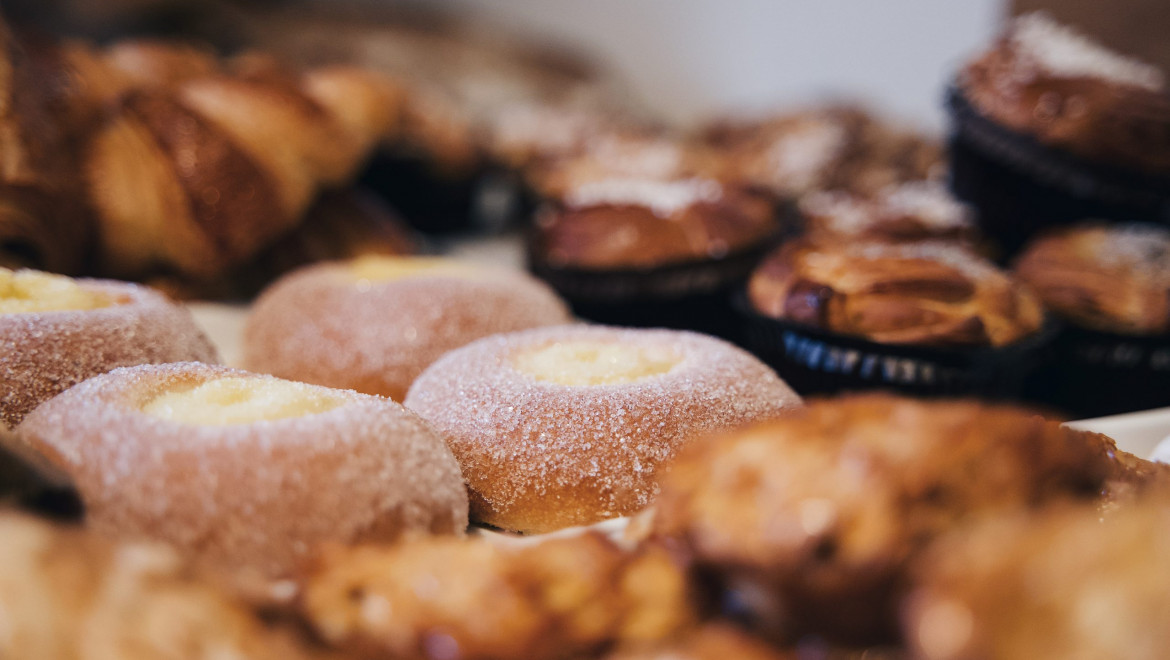 Dinner and good night
As you have probably noticed, Sweden is quite expensive. Even though lunch was cheap by Swedish standards, it has, together with all the shopping and coffee, consumed a little too much of your money. You decide to cook dinner at home and return to the post office… sorry, the grocery store, to shop. Maybe a bottle of wine would taste nice to your dinner? You search among the shelves in vain before you realize that in Sweden you buy all alcohol at Systembolaget. You go there – provided it is not Sunday, when it is closed – and marvel at the huge variety from all over the world.
"Mysigt" at home
Back in the apartment you cook a really good dinner. Do not forget to make it cozy. Or "mysigt" as it is called in Swedish. In Sweden we love it cozy. Some of the ingredients in a real Swedish "mys" are candlelight, nice company, a calm pace and quiet conversation.
Maybe you have had such a nice time that you even start thinking about trying out the Swedish sin. But how that goes, we actually leave to you. There must be something left for you to discover on your own.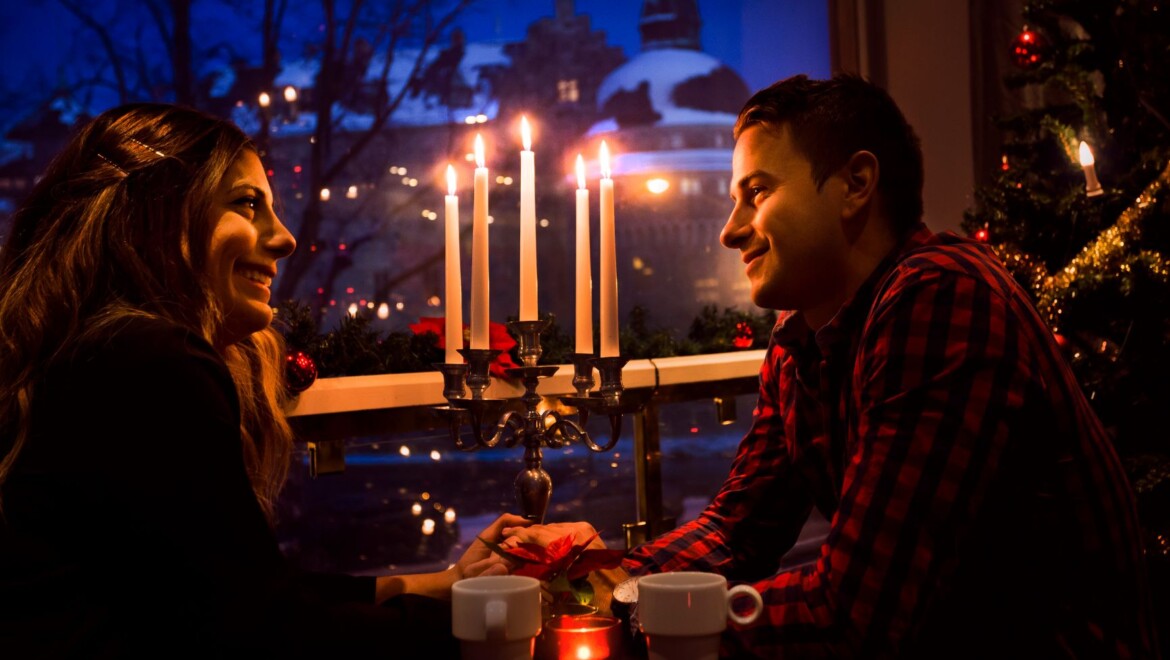 Read more about Örebro in English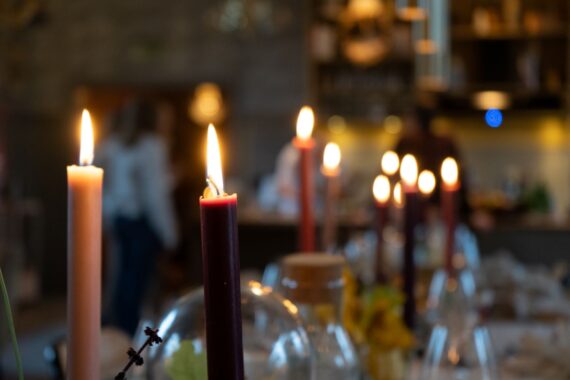 Fika in Örebro
The history of Swedish fika The tradition of the Swedish fika tradition dates back several hundred years. During the middle of the 19th century, women invited each other home for…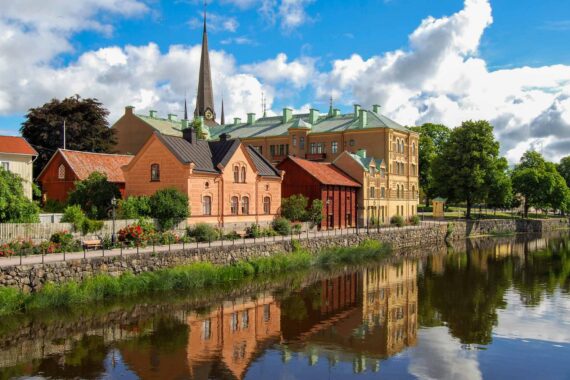 5 day trips from Örebro
Three small wooden towns Cobblestone streets lined with red, yellow and gray wooden houses. Neatly carved gates, cozy courtyard environments and small shops. Discover three small towns with plenty of…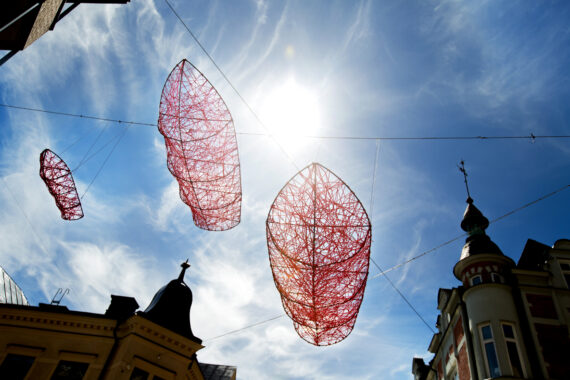 5 cultural tips in Örebro
Music, dance, literature and art – for those interested in culture, there is a lot to experience in Örebro.