Örebro in the heart of Sweden
The name means "bridge over the gravel banks" and the city was founded as early as the 13th century where the main route through Central Sweden crossed the river Svartån. The oldest parts of the castle and St. Nicolai Church are of the same age as the city. The center is characterized by the castle and many beautiful buildings. Together, they create a city center that many consider one of the most beautiful in the country.
A city center that many consider one of the most beautiful in the country.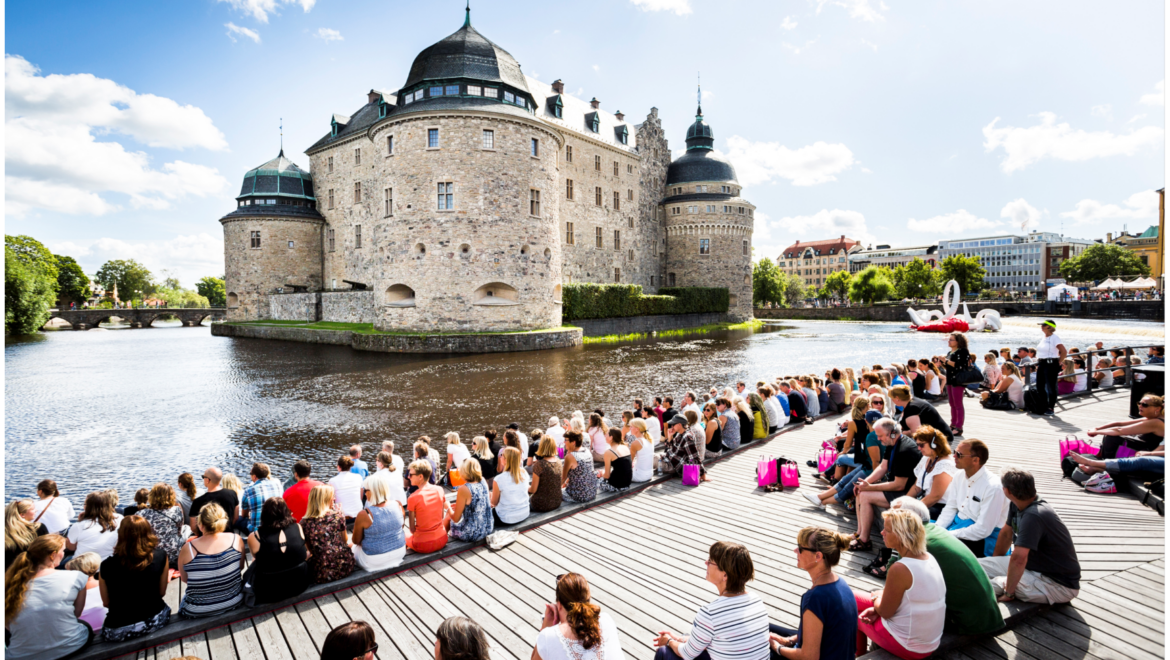 Örebro - between Stockholm and Gothenburg
The geographical location has always been one of Örebro's great advantages. Stockholm is two hours away and to Gothenburg it is only a little over three hours journey. It is four hours to Norway's capital Oslo and half of Sweden's population lives within a twenty mile radius of the city.
In all times, Örebro has been a place for merchants, craftsmen and small businesses. The tradition lives on in our time. The large companies are few, an exception is Epiroc, which manufactures mine drills. The city is dominated by public services such as the government agency Statistics Sweden and different service companies, not least in the IT sector. Örebro is one of Sweden's university cities and there is also a university hospital here.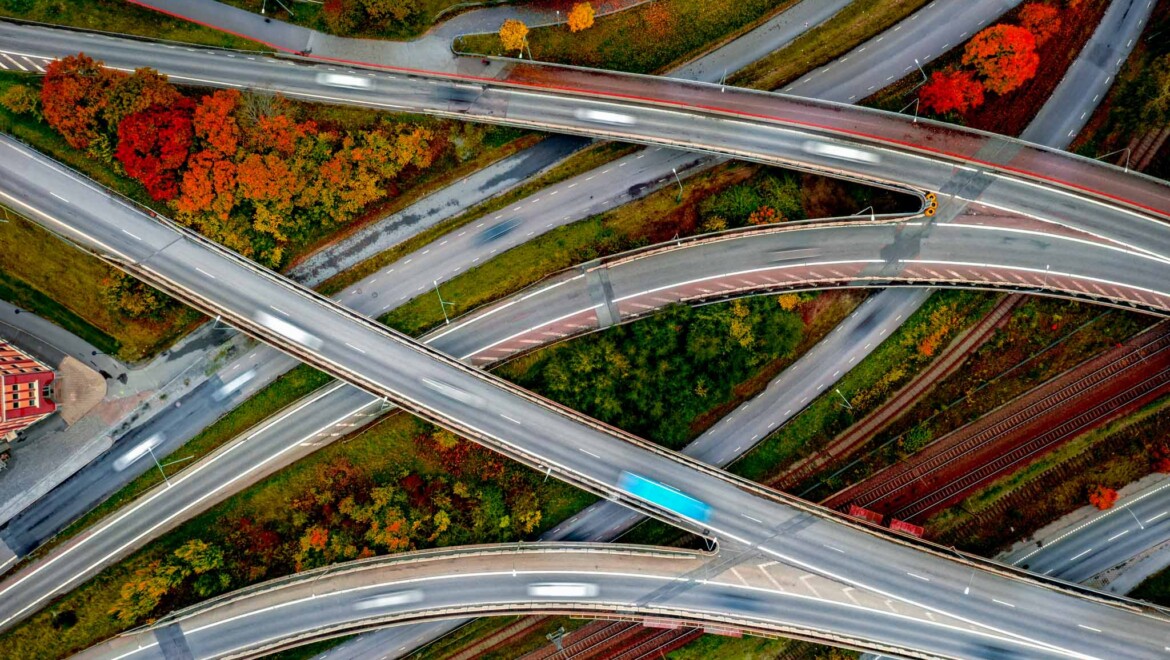 Close to nature
Nature is always close by. The vast nature area of Kilsbergen rises to the west, the forests of Bergslagen spread out to the north and the wilderness of Tiveden lies in the south. There are two national parks (Tiveden and Garphyttan) close by and two of Sweden's largest lakes, Hjälmaren and Vättern. For those who want to experience beautiful small towns, there are several options within an hour's drive. Nora, Arboga and Askersund are three typically Swedish wooden towns, made to stroll around.
International names from Örebro
Some international greats are connected to the Örebro area. In Karlskoga you can visit Alfred Nobel's last home at Björkborn's manor. It was here that the will that formed the basis for the Nobel Prize was read out for the first time. A completely different type of world celebrity is Formula 1 driver Ronnie Peterson from Örebro. He had an accident in 1978 and is buried in Almby cemetery. Not far away you can see the statue erected to honor him. Two of the musicians who contributed to ABBA's classical sound, guitarist Lasse Wellander and drummer Ola Brunkert, also came from Örebro. Prince Daniel, who is married to Sweden's Crown Princess Victoria, is born in Örebro.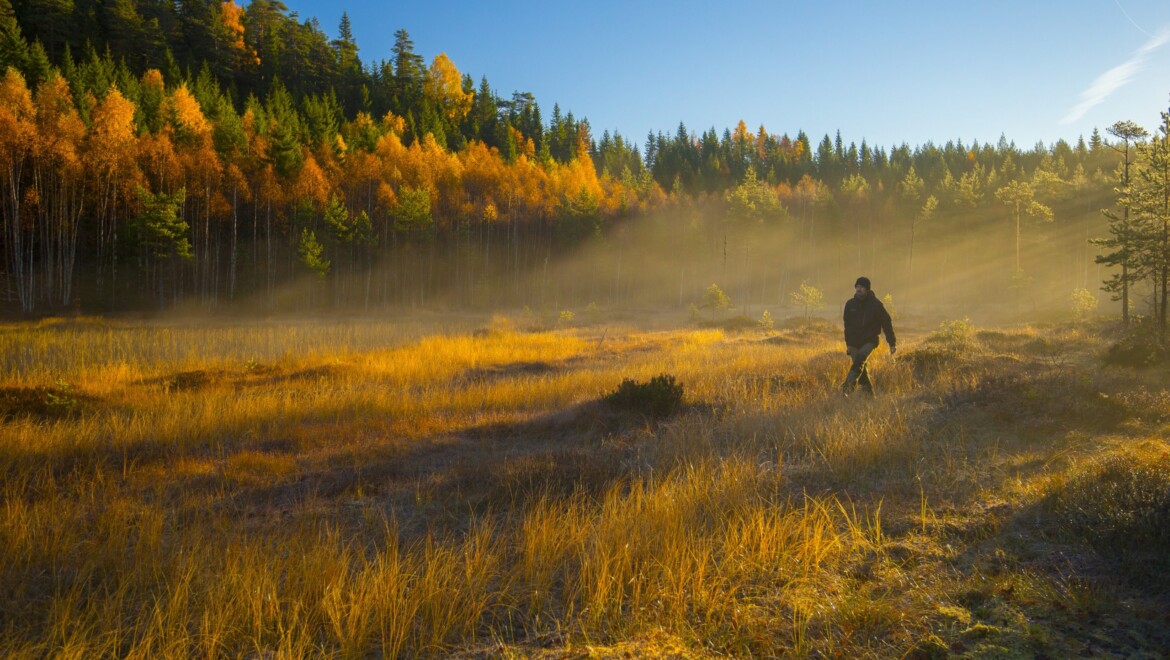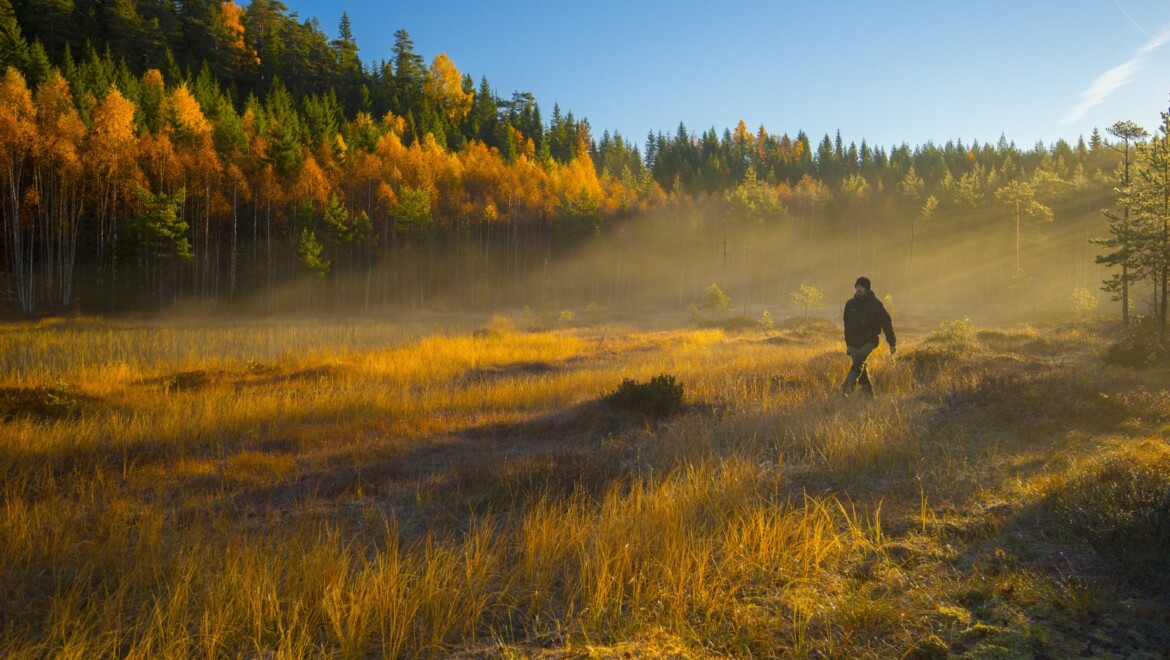 More about Örebro in English
Welcome to Örebro 5 cultural tips in Örebro
Music, dance, literature and art – for those interested in culture, there is a lot to experience in Örebro.
Outdoor life near Örebro
Örebro is a small city with a lot of nature nearby. There are marked trails for hiking, biking and kayaking that easily take you out into nature. Do you want to experience nature one afternoon, with coffee in your backpack, or even several days with a tent and storm kitchen? Regardless of level, there are many ways to enjoy nature in Örebro
5 day trips from Örebro
Nature, history and enjoyable tastes are just some of the things you can experience within an hour's journey from Örebro. So go on an outing and discover some of all the hidden gems in the Örebro region.
Fika in Örebro
The beloved Swedish coffee break tradition called fika is as well known in the world as ABBA and Pippi Longstocking. And we understand why! It's a social institution where you sit down with friends or family and enjoy coffee, tea and pastries. Life quality, quite simply!
Live a day as a Swede in Örebro
Sweden is a country with many international influences. Still, it is not so difficult to find the real Swedish experience. A good way to experience the country from the inside is to live a day as a Swede. Here are some useful tips that will allow you to quickly enter the role of a H&M-dressed, IKEA shopping Volvo owner with a taste for meatballs.
Practical info about Örebro
How do you get to Örebro? How do you travel around when you're in place? Where should you live and which places to eat should not be missed? Here is some practical information that is useful when planning your visit to Örebro.
5 attractions in Örebro
A castle in the middle of the city, beautiful buildings from both past and present. But also nature experiences just a stone's throw from the city and a tower that has gained followers all over the world. These are only some of the attractions in Örebro